The UK has finally released its long-awaited gambling white paper, which can be found here, today, bringing with it the biggest reforms to the industry in almost two decades. While some of the measures it includes won't have a major impact on operators' activities, others will definitely cause trouble.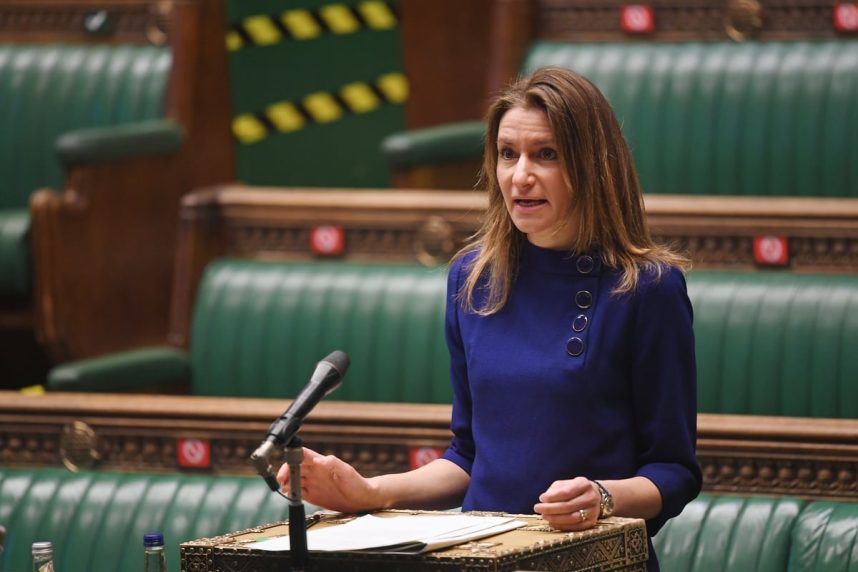 The last time the UK Government worked on sweeping rules for the gaming industry was in 2005. After several failed attempts to introduce reforms that began a few years ago, 2023 marks the next defining moment for operators and consumers.
The white paper is the government's presentation of what the measures it wants to introduce; however, there's still time for feedback and possible tweaks. Companies attached to the gaming space now have a small window of opportunity to speak up.
Of Affordability Checks and Limits
The Department of State for Culture, Media and Sport (DCMS), headed by Secretary of State for Digital, Culture, Media and Sport Lucy Frazer, led the reforms. As had been repeatedly rumored, the idea of affordability checks and wager limits made the final cut.
For the former, there are two proposals on the table. One centers on a "moderate loss threshold" of either a net loss of £125 (US$155.95) in a 30-day period or £500 (US$623.80) in a rolling 365-day period.
The other proposal would be a second tier of control. Anyone who experiences a net loss of £1,000 (US$1,247) or more in a 24-hour period or £2,000 (US$2,495) in a 90-day period would face increased scrutiny.
Some bettors can spend that much on a single bet. This makes it unclear how the DCMS plans on effectively and efficiently overseeing the activity. However, the DCMS believes that the affordability checks will only impact around 3% of consumers.
However, the way operators are expected to monitor the affordability checks is less than perfect. They would be responsible for verifying a consumer's "financial vulnerability" by relying on data included in credit reports, court records, such as judgments and bankruptcies, and in postal code statistics.
The latter is supposedly enough to give operators an idea of how much someone living in a particular postal code can afford. The UK Gambling Commission (UKGC) will participate in the oversight.
There will likely be a stake limit for online slots, although the details are still up for discussion. The working proposal in the white paper is a limit based on the consumer's age and could range from £2 to £15 (US$2.50 to $18.71) per spin.
Mandatory Operator Tax, Stake Limits On The Way
As operators had feared, a new mandatory tax will replace the voluntary contributions they currently give to responsible gambling efforts. Annually, they provide millions of dollars through established programs.
Government will introduce a statutory levy paid by operators and collected and distributed by the Gambling Commission under the direction and approval of Treasury and DCMS ministers," said the DCMS in its new gambling white paper.
Although the white paper acknowledges a mandatory levy, it doesn't specify what it will be. The DCMS and other government agencies will review the current policies and discuss its options before presenting a recommendation next year.
While the government plans on limiting how much consumers can spend gambling online, the land-based segment is getting a boost. Some gaming properties may soon be able to offer more gaming equipment.
In addition, new laws are coming to pubs and bars that have gaming equipment, which will to have to prevent anyone under 18 from playing the machines. The new minimum age for any gambling product – including all lottery options in the UK – is now also going to be 18.
There won't be sweeping changes related to marketing and advertising apart from what the government has introduced over the past couple of years. However, there will be tweaks to ensure consumers have better control over the types of direct marketing they receive and the messages marketers convey.
UKGC Gets More Control
One of the biggest changes included in the reforms centers on the UKGC. The DCMS has made it clear that the regulator is going to have much more control over the industry than it already has.
The commission could ultimately be able to adjust its fees in the face of "inflation or emerging challenges." This will depend on a discussion in Parliament that will "replace the requirement to set every fee in secondary legislation with more suitable controls."
The UKGC will be a "more proactive regulator" and, based on parliamentary oversight, will have "increased powers to support disruption and enforcement activity." This could give it the authority to order ISPs to block access to unlicensed sites or force an operator to reimburse a user following a complaint.
To support the latter, the DCMS wants to implement an industry ombudsman that will field complaints about social responsibility or gambling harm. This would, in turn, funnel information to the UKGC for it to act.
There's still more to come with gambling reforms and the DCMS has laid out a timeframe for some of the next steps. Some of the new rules will arrive this summer, pending parliamentary review. That doesn't give industry insiders much time to provide their input.
The post UK's Gambling White Paper Released, Delivering Good and Bad News To the Industry appeared first on Casino.org.