A British paper-recycling magnate who sued his bookmaker for letting him gamble "horrendous" amounts of money has seen his case dismissed at Central London County Court.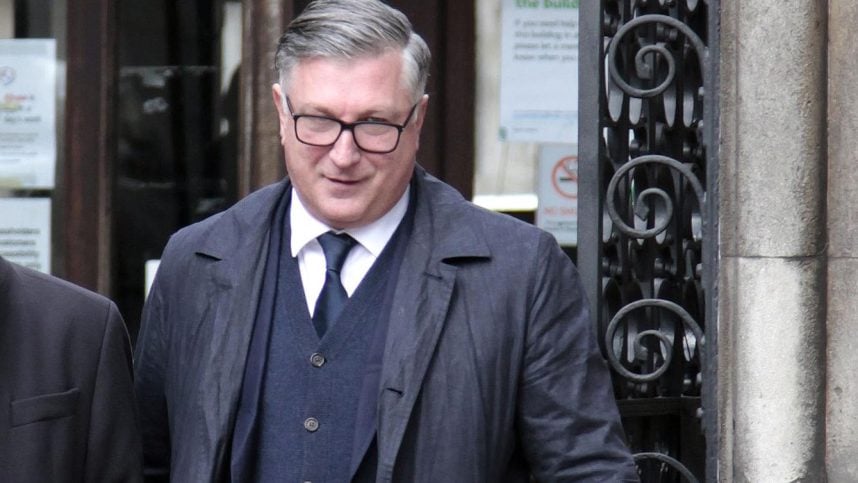 Millionaire Scott O'Brien had argued that high-end bookmaker Star Sports, based in London's affluent Mayfair district, failed in its duty of care to protect him from his gambling addiction.
O'Brien claimed that staff knew he was a problem gambler but still allowed him to bet more than £400,000 and lose almost £100,000 (US$124,880)sibility code provisions," which are a condition of its license, he argued in the lawsuit.
"I've gambled all my life and it's stripped me bare," O'Brien told the judge. "I don't even like gambling, but it's just something I can't control."
Out of Control
O'Brien said his gambling problem had spiraled out of control since he sold his paper-recycling business for £9 million (US$11.2 million) in 2012.
He claimed he confided in a member of staff, Gemma Mehmet, about his problem and told her that company should ban him.
"I thought Gemma might say something," he told the court. "I asked her not to tell anyone that I had a bit of a problem with gambling, and she appeared understanding.
I told Gemma I had tried committing suicide once and spent ten months in rehab due to my addiction, and begged her not to tell my ex," he added. "I told her that I'd had serious problems in the past and it would create more serious problems if my ex-wife found out."
But Christopher Gillespie, lawyer for Star Sports, disputed that O'Brien had ever told anyone at the sportsbook about his problem and said that staff had no reason to suspect he had one.
"On the contrary, the claimant portrayed himself as a successful businessman with a variety of interests, who lived in Knightsbridge, had a driver, dressed well and moved in wealthy social circles," argued Gillespie.
Self-Exclusion Excluded
Gillespie noted that O'Brien had the opportunity to self-exclude from StarSports but did not do so. The plaintiff did not use the sportsbook every day, having at visited around 17 times in roughly six months, which did not indicate a compulsive pattern.
And Gillespie suggested it was suspicious that O'Brien was winning against the bookmaker until his final day of betting on March 30, 2019.
Judge Heather Baucher agreed. She rejected O'Brien's claim that he told staff about his problem when he began visiting Star Sports, adding that his evidence had failed to establish that he was even a problem gambler at that time.
"The claimant was not a problem gambler, and he did not tell Ms Mehmet he was," she wrote. "There was nothing to alert them to the fact that the claimant had an issue with gambling until…  March 30."
The post UK Paper Tycoon Sued Sportsbook for Letting Him Gamble, Case Gets Pulped appeared first on Casino.org.