Italy continues to try to cut out the mafias that have permeated the country's landscape for over 200 years. It's not an easy task, but the arrest of one of the leaders of the 'Ndrangheta crime family, known for controlling illegal gambling and drugs worldwide, should help.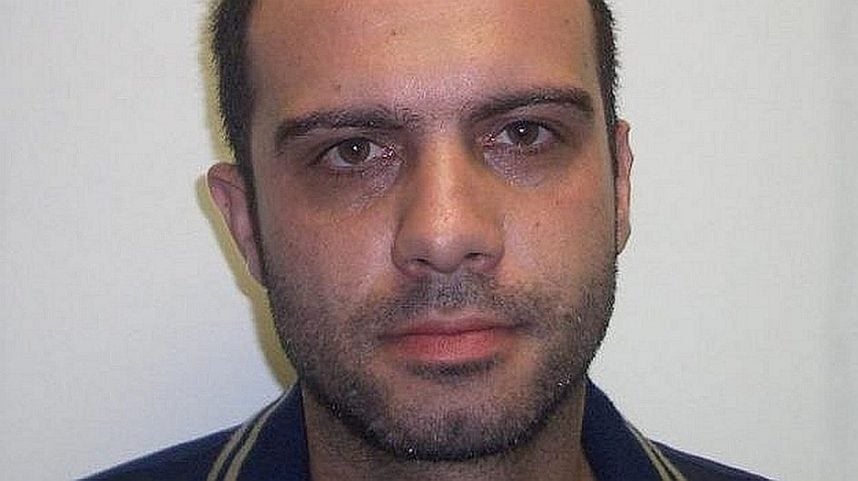 Police arrested Pasquale Bonavota on Thursday in Genoa, the Carabinieri Corps reported in a statement. At the time, he had apparently been hiding out in the port city.
Bonavota, 49, has been a fugitive since November 2018. Facing murder and corruption charges, he bought his way to freedom and slipped away, going underground until now.
Praying For Forgiveness?
The leader of the Bonavota clan was entering, of all places, a church when he was arrested by the police. He tried to fool them by presenting a fake ID, but the ruse didn't work. Accompanying him at the time was his brother Nicola, who police also arrested.
The 'Ndrangheta clan, based in the Calabrian province, has been running a global network of illegal operations for decades. Nothing is off-limits, and it's readily available to participate in money laundering, drug trafficking, investment scams, theft and more.
The 'Ndrangheta, considered the richest and most powerful mafia in Italy, controls the entry of cocaine into Europe. Present in more than 40 countries, it has expanded and now uses companies and frontmen to invest their illegal profits in the legal economy.
Bonavota fled after being sentenced by a court to life imprisonment for two murders prosecutors allege he committed in 2004 and 2014. One target was someone in his own clan and the other was a rival mob boss.
The sentence was annulled in 2021 by an appeals court, but that didn't exonerate him from other crimes. The massive trial of 'Ndrangheta figures – upwards of 300 – currently taking place in Italy had him listed as one of the defendants. The police raids that rounded up all of those suspects missed capturing Bonavota.
He remained on the Italian Ministry of the Interior's most wanted list, according to Italian media outlet La Stampa. His arrest follows an investigation by the special units of the Carabinieri, Italy's national police force, which collaborated with the country's Anti-Mafia Investigation Division in Calabria to bring him down.
Chips Continue To Fall
Bonavota allegedly headed his own 'Ndrangheta clan since he was 16, according to previous investigations. It was then that he began to fight against other mafia groups in the region that sought control, but he emerged on top.
The mob boss wasn't afraid to embrace the future, and he allegedly laundered money through investments in cryptocurrencies. 25 people have already been investigated in Hungary related to that case, according to police reports. As such, more arrests are likely.
The arrest of the mobster comes three months after Italian police arrested Matteo Messina Denaro. He was the leader of the Sicilian mafia Cosa Nostra and had been a fugitive for three decades.
It also follows the arrest of Edgardo Greco this past February. Greco is another 'Ndrangheta heavyweight who had been hiding in France, avoiding capture for over 16 years. Hopefully, none will be able to mimic Marco Raduano's disappearing act.
The post Top 'Ndrangheta Mob Boss Behind Illegal Gambling and Drug Trade Captured appeared first on Casino.org.