On Tuesday, a "hot" hot air balloon – stolen from the Vegas Balloon Rides company a day earlier – was recovered in a vacant lot. The 16-passenger balloon is the largest in the company's fleet, reaching nearly 15 stories when inflated.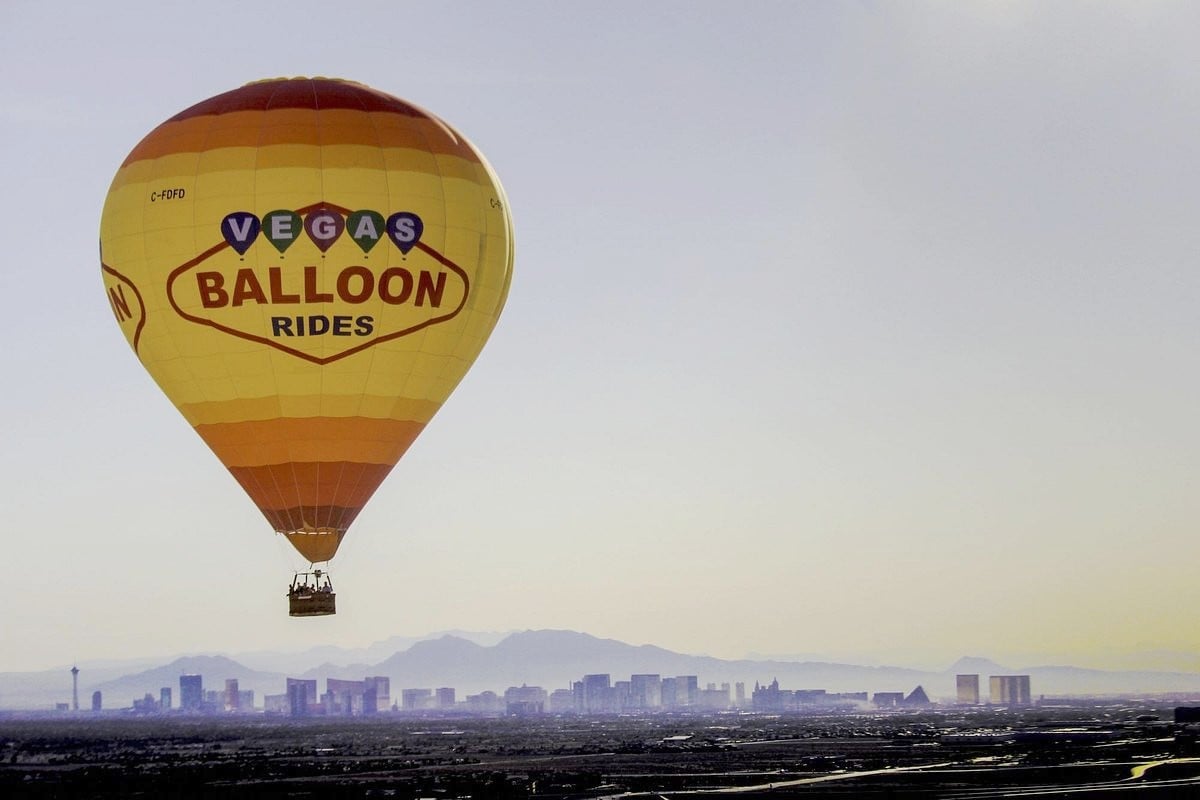 In the wee hours on Monday, the balloon, worth $175K, was taken from the flatbed trailer it was stored on. The stolen property included a complete passenger basket and a 400-pound tank of flammable liquid propane.
The discovery of the balloon comes as a huge relief to Vegas Balloon Rides. According to company co-owner J.J. Padro Allende, it was what kept the business afloat. And the timing of the theft threatened Valentine's Day, the company's busiest season.
"A lot of us depend on this," Allende told KLAS-TV. "This is our livelihood."
Vegas Balloon Rides co-owner Jean Francois Rigollet told KLAS he expected the balloon to be dumped "in the desert or a small street somewhere."
A hot air balloon – especially one emblazoned with a logo – isn't something that can ever be flown unnoticed. And, at 800 lbs., it's not something that can easily be shipped to a winning eBay bidder.
New Heights of Thievery
Believe it or not, hot-air balloon theft is a thing. In October, a "Joelly Bee" balloon was stolen from the parking lot of a hotel by the Albuquerque International Sunport – along with the double-door trailer it was stored in and the Chevy truck towing it. In 2019, a hot air balloon was stolen from Bloomington, Ind.
In both cases, the balloons were retrieved. The "Joelly Bee" was tracked to a nearby Albuquerque residence via an iPad left inside the truck by a crew chief.
The stolen Indiana balloon was spotted and seized a week later at The Villages Hot Air Balloon Festival at the Florida Horse Park in Summerfield. According to the Marion County Sheriff's office, the owner didn't want to press charges; he just wanted his hot air balloon back.
In spite of the Vegas balloon's recovery, its owners said they will inflate their security with better lighting, cameras, and tracking devices.
Vegas Balloon Rides is one of four companies providing the same service to Sin City. The others are Las Vegas Balloon Rides, Love is in the Air Ballooning, and Adventure Balloons.
The post Stolen Hot Air Balloon Recovered in Las Vegas appeared first on Casino.org.