The executive director, vice chair, and CEO of Hong Kong-based SJM Holdings Limited and its Macau gaming subsidiary, SJM Resorts, is set to retire in June. Dr. Ambrose So Shu Fai, 68, who has served in an executive capacity at SJM since 2002, says he's ready to take off his suit and tie and depart the corporate world.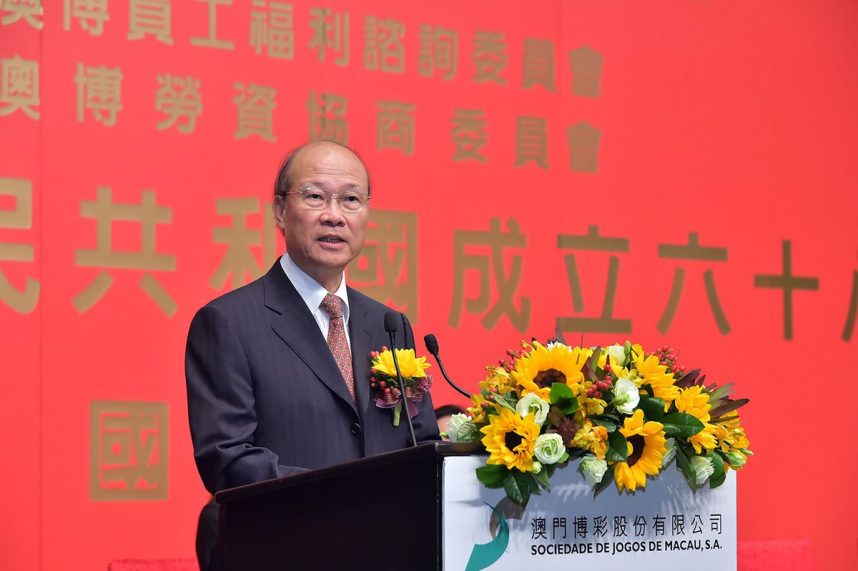 SJM Resorts is the legacy company of the late Stanley Ho, the "King of Gambling," who controlled a monopoly on casino gambling in Macau from the early 1960s until the region was handed back to China around the turn of the century. Ho founded SJM Holdings as Sociedade de Turismo e Diversões de Macau, SA (English: Tourism and Entertainment Company of Macau, Ltd.) in 1962.
So joined SJM Holdings in 1975 as a 23-year-old fresh out of university. He worked his way up the corporate later and found favor among Ho. So has served the previous 16 years as executive director and CEO, and the last five as vice chair of the Hong Kong-listed publicly traded group. So was known as a peacemaker during his lengthy tenure.
"The Board wishes to thank Dr. So for his valuable contribution during his long tenure of office as vice-chairman, executive director, and chief executive officer of the company," an SJM Holdings announcement read.
While a tenure as long as So's would typically prompt a lengthy congratulatory press release in the US, Chinese companies don't traditionally praise outgoing executives, regardless of whether they're leaving on good terms, as is thought to be the case here.
SJM Moving Forward
SJM Holdings is one of six companies licensed to run casinos in Macau.
SJM was grandfathered into Macau's liberalized commercial gaming industry after Portugal handed back control of the region to China in 1999. At the time, Macau's newly formed government, operating under China's "one country, two systems" policy arrangement as a Special Administrative Region similar to Hong Kong, sought to stabilize its local economy by expanding gaming. Five additional casino operators were eventually welcomed in over the ensuing years.
So helped guide SJM as new competition arrived, but the more globally known brands, including Las Vegas Sands, MGM Resorts, and Wynn Resorts, managed to poach considerable market share from SJM.
SJM's gaming market share in pre-pandemic 2019 fell to an all-time low of just 14%, down from nearly 22% in 2015.
SJM's Future
Macau's gaming landscape is considerably different in 2023, as VIP junkets have largely skipped town after China sought to more closely scrutinize the capital outflow of money from the mainland. The six gaming firms last year agreed to invest $13.5 billion into nongaming projects at their resorts in exchange for new 10-year licenses. The government mandate is an effort to try and lure in more leisure travelers.
SJM's nongaming responsibility is $1.5 billion. SJM officials said late last year that the company is amid a reincarnation.
After decades of focusing on locals and casinos in downtown Macau, SJM opened its first integrated casino resort on Macau's Cotai Strip in 2021 at a cost of $5 billion. The timing wasn't exactly ideal, as SJM's glitzy Grand Lisboa Palace was supposed to be the company's play to finally gain some meaningful market share of the VIP clientele that prefers Cotai over downtown.
SJM says it will now focus on the "premium mass" segment in the decade ahead. Though the company is readying for its future, the company hasn't fully moved on from its founder. The SJM board remains chaired by Daisy Ho, one of the late billionaire's 17 known children.
The post SJM Holdings CEO Dr. Ambrose So Retiring After 48 Years With Macau Casino Giant appeared first on Casino.org.