E-sabong or online betting on cockfights has been illegal since May. So far, the country has missed out on PHP5 billion (US$87.65 million) in potential revenue, according to the Philippine Business Bank (PBP).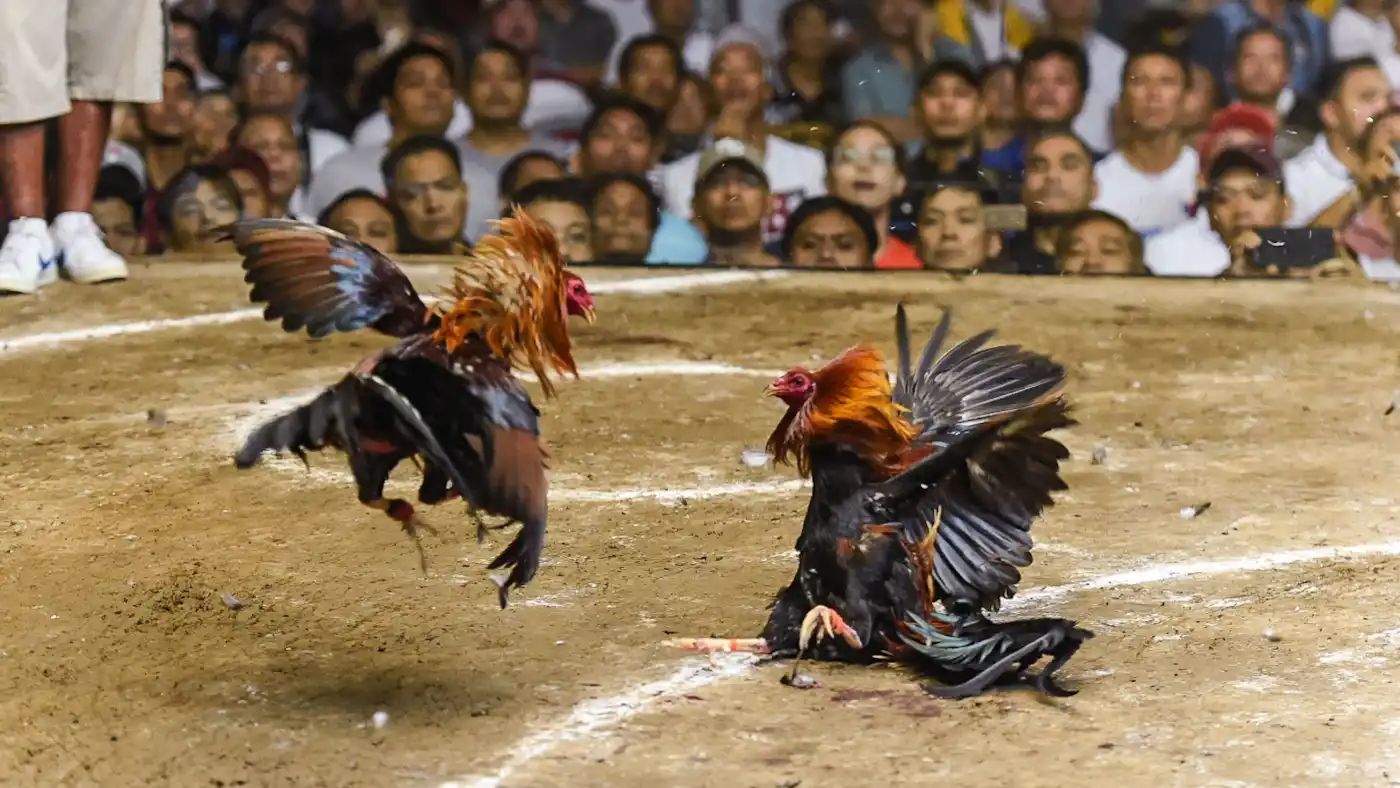 One of the last measures Rodrigo Duterte enacted as president of the Philippines before handing over control to his successor was to ban e-sabong, online betting on cockfights. The sport was big business for the country, which was part of the reason Duterte originally permitted it.  However, after several participants disappeared and people started selling their babies to pay their debts, he pulled the plug.
Roland Avante, Chairman, President & Chief Executive Officer of Philippine Business Bank (PBP), has come out in support of reinstating e-sabong. He recently stated that the loss of e-sabong puts a strain on the country as it continues to rebound from COVID-19.
Avante: 'Bring Back E-sabong'
When e-sabong was legal, revenue from the activity made its way to banks, including the PBP. Financial institutions partnered with gaming operators to facilitate their financial transactions, of which a percentage also went to the Philippine Amusement and Gaming Corporation (PAGCOR).
As a result, according to Avante, the bank was able to weather the COVID-19 storm. Some branches could even strengthen and expand their business operations in the communities they serve. However, they are now having to change course as revenue slips.
As a result, Avante is on new President Ferdinand Marcos to bring back the sport. Avante says, stating that everybody deserves to be given a second chance," including e-sabong.
He added that government officials should consider the issue surrounding e-sabong in a larger context. Previously, it supported an entire gambling ecosystem, from operators to bettors to banks. However, Avante also pointed out that strict regulation is necessary to avoid the same issues.
3M Jobs Lost
Last month, three months after the e-sabong ban arrived, the Manila Standard reported that the ban affected nearly 3.2 million workers. It also impacted fields outside the gaming industry, hitting blue-collar and agricultural workers, commercial breeders, feed producers and more.
The media outlet spoke with Ellaine Gorobao, the human resources director at Lucky 8 Star Quest. She was one of seven e-sabong operators to receive a license from PAGCOR. However, the gaming property cut 350 positions with no notice because of the ban.
When it was hot, the e-sabong industry was worth around PHP650 million (US$11.4 million) monthly to PAGCOR. From January 15 to March 15, it collected at least PHP1.37 billion (US$24.01 million) in revenue from the licensed operators. Now, it could lose a lot more.
Duterte later came to regret his reaction to e-sabong. As he was preparing to vacate Malacañang Palace after his six-year term, he acknowledged that he had "regrets" over his decision. He also encouraged lawmakers to toss out his decision, which Avante hopes they'll do.
The post Philippines Loss of e-Sabong Costs the Country More Than $87M appeared first on Casino.org.