The Grand Island Casino Resort's temporary gaming space inside the Fonner Park racetrack concourse has been approved for expansion.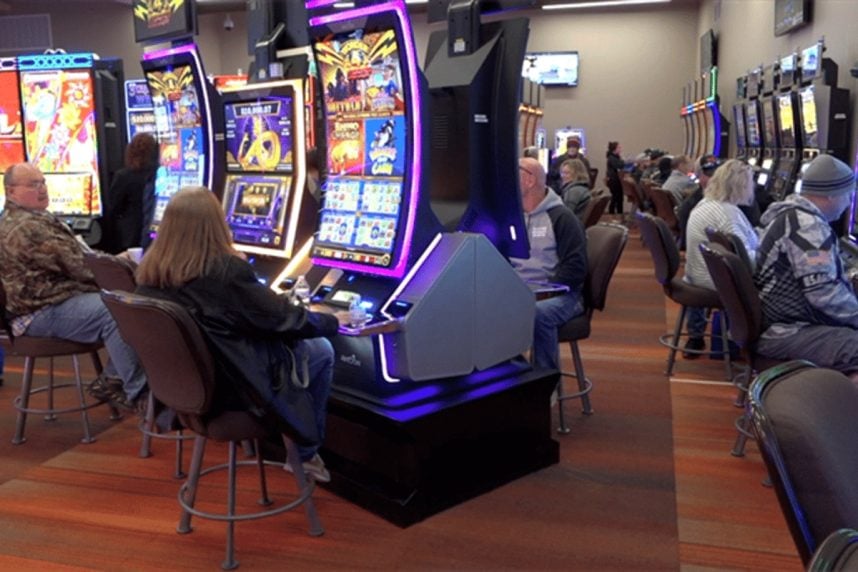 The Nebraska Racing and Gaming Commission (NRGC) this week agreed to Grand Island Casino's request to add another 40 slot machines and eight table games to the gaming facility.
The provisional casino opened in late December with approximately 300 slots and pari-mutuel wagering kiosks for both live and simulcast horse racing. Sportsbook kiosks are forthcoming, the launch date remaining dependent on the NRGC finalizing its sports betting regulations and issuing licenses to applicants deemed suitable.
Fonner Park qualified to open a full-scale casino with slots and table games, plus sports betting, through Nebraska's authorization of commercial gambling. The gaming expansion came via voters through a statewide ballot referendum that passed during the November 2020 election.
Fonner Park's owner, the Hall County Livestock Improvement Association, teamed with Iowa-based Elite Casino Resorts to transform the storied horse racetrack into a casino resort destination. Elite is spending about $100 million to construct a new, from-the-ground-up, 37,000-square-foot casino structure that will house about 650 slots, 20 tables, and a sportsbook.
Casino Warm Welcome
Fonner Park's temporary Grand Island casino was the second provisional gaming space to open in Nebraska following WarHorse Casino Lincoln in September. Harrah's Nebraska at the Platte County Agricultural Park is readying to open its own temporary casino on the east side of Columbus in the coming weeks.
Grand Island casino officials say the Fonner Park facility has been well-received by locals, and that's warranting the small expansion of the venue inside the track's concourse. The expansion project will be completed following the conclusion of the track's 2023 live racing schedule next month on May 20.
We have been well accepted in the community," Grand Island Casino Resort General Manager Vince Fiala told KSNB this week. "We love being here in Grand Island."
Fiala's comments are backed up by tax receipts received by the Nebraska Gaming and Racing Commission. The state gaming regulator received more than $1.5 million in gaming taxes from Grand Island in the first quarter of the year.
Nebraska levies a flat 20% tax on gross gaming revenue. WarHorse Lincoln is generating more gaming income than Grand Island, as that temporary casino paid more than $2.6 million in taxes from January through March.
Permanent Resort Concept
Elite Casino Resort's $100 million investment in Grand Island will result in a resort destination that, along with the casino, will be highlighted by a 116-room boutique hotel with rooms overlooking the Fonner Park racetrack.
A seafood and steakhouse, family restaurant, sports bar, and show lounge will keep guests full and entertained. The project additionally includes a full-service space that will offer massages, manicures and pedicures, saunas, and ice rooms.
In anticipation of adding table games to its temporary casino and the opening of the permanent casino in 2024, Elite Casino Resorts is actively training and hiring dealers. The company is offering a 16-week dealer school at Fonner Park. Interested parties can learn more by clicking here.
The post Nebraska's Grand Island Casino at Fonner Park Expanding Temporary Gaming Space appeared first on Casino.org.