A report released Tuesday morning by the Indiana Gaming Commission (IGC) claims that legalized online casinos, otherwise known as iGaming, could generate hundreds of millions of dollars and hundreds of jobs in the state without harming the brick-and-mortar venues.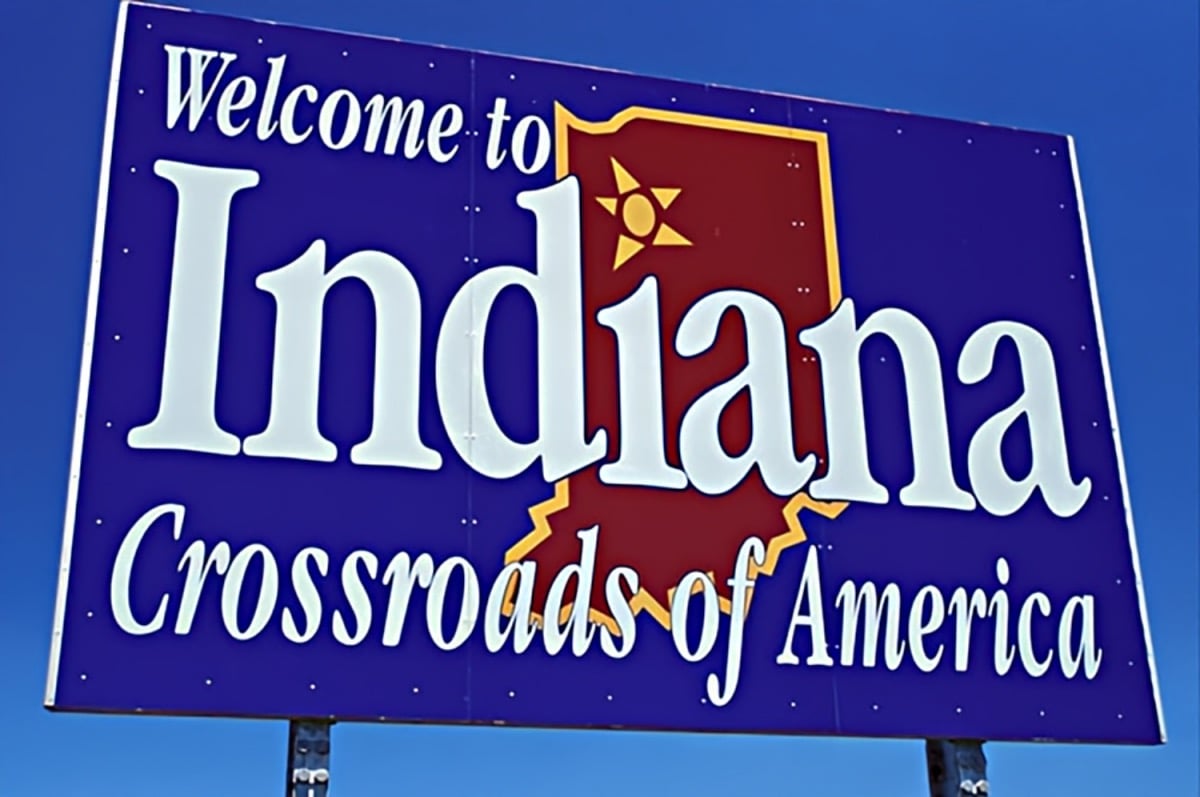 Spectrum Gaming Group conducted the analysis for the IGC and produced the 103-page report. It comes as a top state lawmaker is considering filing a bill to legalize iGaming in next year's legislative session.
In Indiana, the presence of digital sports wagering and the increased acceptance and use of ecommerce during the pandemic leads Spectrum to believe that the ramp up for Indiana iGaming would be faster than it was in the other iGaming states," the report states. "Using the history of existing states as a guide, and the win per adult in those states, we estimate that based on win per adult, Indiana iGaming could achieve $836 million (in operator revenue) in the third year of operation."
For perspective, of the six states where regulated online casinos operate, Michigan, New Jersey, and Pennsylvania all saw operators exceed $1.1 billion in gross gaming revenue for a 12-month span through April. Those states all have significantly larger population bases than Indiana's 6.8 million.
Spectrum established three estimates. Besides win per adult, it also offered estimates based on gross state product and disposable personal income. While the win per adult posted the highest third-year GGR figure, its cumulative total of $1.7 billion for the first three years was lower than the $2.1 billion estimated for the other two forecasts.
The study also projected tax revenue for the state at three levels – 20%, 30%, and 45%. Based on the average GGR of all three forecasts, the state could expect to receive $341 million to $943 million in tax revenue over the first three years of iGaming.
The report also said that the tax rate "is not necessarily determinative of an operator's success," noting that Pennsylvania, which taxes online slots at 54%, may soon surpass New Jersey in iGaming GGR.
Little Impact on Retail Gaming
While online sports betting has expanded rapidly across the country in the four years since the Supreme Court overturned PASPA, online casino gaming, which debuted in New Jersey nine years ago, has seen far slower growth. There are a few factors for that, including the concerns by some that iGaming would erode market bases for the brick-and-mortar casinos.
Spectrum's study finds that gaming companies are identifying new players through their iGaming channels and any cannibalization of retail gaming is minimal.
Researchers reviewed brick-and-mortar casino revenues in the five states with iGaming in January 2021 (Connecticut launched last October). It found that the biggest retail gaming drops from 2019 to 2021 occurred in Michigan and New Jersey, where state-licensed casinos are centered in Detroit and Atlantic City, respectively. Those declines, though, were modest compared to the revenue increases generated by iGaming.
But the better comparison for Indiana, which is home to a dozen state-licensed casinos, another under construction, and one Class III tribal casino, may be Pennsylvania. Like Indiana, Pennsylvania's casinos are spread across the state.
Pennsylvania commercial casino posted revenues of $3.2 billion in 2021, down about $54 million from 2019. The state's online casinos generated $1.1 billion in GGR in 2021.
Legislation Coming
Indiana last passed a major gaming expansion bill in 2019. That bill added a new brick-and-mortar casino, currently under construction in Terre Haute, allowed Gary's riverboat casino to move inland, and legalized sports betting.
A bill to legalize online casinos was filed in the legislature last year, but it did not receive a vote.
Earlier this year, state Sen. Jon Ford (R-Terre Haute) told Casino.org he planned to file an iGaming bill when lawmakers convene in Indianapolis next year.
Indiana iGaming Studios Could Employ Hundreds
Online casinos could also become significant job creators in Indiana, the report stated, if iGaming apps were allowed to offer live table games. Those games would be run through studios and streamed to operator sites.
Evolution AB, which produces live table games for online operators, told Spectrum an Indiana iGaming studio could lead to 800 new jobs in the state. Playtech, another live table game producer, said it could employ 100 people at an Indiana studio in its first year of operation.
There also would be jobs created through expanded customer service and marketing needs generated by iGaming sites.
Who Plays on Online Casinos?
Spectrum's study also included an unnamed iGaming operator's breakdown of its players by demographics. That operator found that more than 47% of its players were between ages 21 and 39, but that group generated only 28.7% of the operator's GGR.
Across all ages, roughly one-quarter of its players gambled on the site for at least 31 days in 2021. Not surprisingly, those players made up the vast majority of the operator's revenue.
And while online sports betting is a male-dominated market, the operator's data shows 43.2% of its iGaming customer base across all jurisdictions are women.
The post Indiana Report Says iGaming Would Not Harm Brick-and-Mortar Casinos appeared first on Casino.org.