An Australian greyhound trainer has been banned for life from the sport for killing four retired greyhounds, allegedly by bashing their heads in with a rock.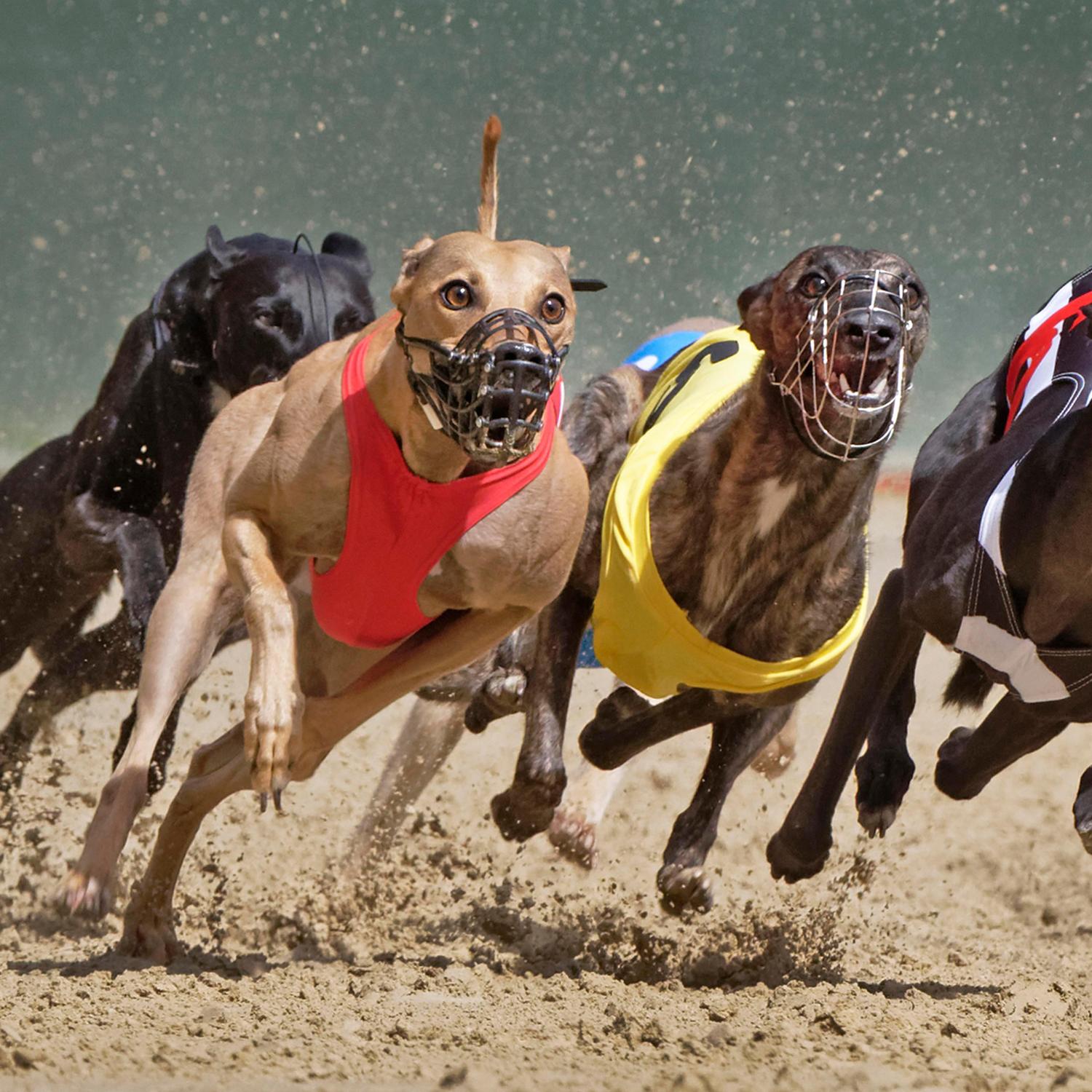 Ian Anderson, of Kernot in rural Victoria, initially told authorities he had rehomed the dogs with his brother in Queensland, The Herald Sun reports. But in 2019, he changed his story, admitting to a 2019 Investigative Stewards inquiry that he shot the greyhounds. The admitted animals were buried in a pit at his registered kenneling property in Kernot, which is 75 miles southeast of Melbourne.
But an autopsy prior to a December 6 Victoria Racing Tribunal into the matter determined the dogs, Pacific Reef, Pacific Dreamer, Dark Stealth, and Stealthy Flight, had died of blunt force trauma after being bludgeoned with a rock.
Greyhounds 'Retire' Young
Racing greyhounds are typically retired at between two and five years old, with most of their lives left to live.
Of the dogs that were killed, Pacific Dreamer was the most successful for Anderson. It won ten races from 36 starts, with three second-place finishes and six third-place spots, earning its trainer AU$11,120 during its career.
Pacific Reef was less prolific, failing to win a single race. Its best finish was third, which it achieved six times, for career earnings of just AU$790. Dark Stealth does not appear to have ever raced, which is not uncommon for racing dogs who simply fail to make the grade.
'Sickening Saga'
Anderson was absent from last month's tribunal, later claiming to The Herald Sun that it was part of a conspiracy to defame him. The panel was "corrupt and rotten," he claimed.
The panel described the incident as "dreadful behavior with the potential to be very damaging to the whole reputation and perception of the greyhound industry."
"It is so because of the blatant and unforgivable cruelty to the four dogs and the willful dishonesty surrounding it," the panel said.
In handing down the ban, the panel added it was all "a sickening saga which warrants no further comment."
'All Lies'
But Anderson told The Herald Sun this week he had done nothing wrong. He claimed he had arranged for the dogs to be rehomed with his brother, but his brother suffered a heart attack and told him to "put them down." He still maintains that the dogs were shot, rather than bludgeoned.
"It's all lies," he said, adding that the industry "just bend[s] the rules to suit themselves and they pass new laws as they go along."
"They've just decided they're going to make big fellas out of themselves and call me a criminal, but I haven't done anything wrong," he asserted.
Animal Justice Party MP Georgie Purcell said that greyhound racing was "rotten to the core" and had "lost its social license."
The post Greyhound Racing Trainer Gets Life Ban for Bludgeoning Dogs to Death appeared first on Casino.org.