An era of Noël Le Graët has come to an end, with the now-former president of the French Football Federation (FFF) presenting his resignation Tuesday in response to sexual harassment claims. He isn't leaving the world he's known for more than two decades, though, as apparently FIFA doesn't have a problem with his questionable antics.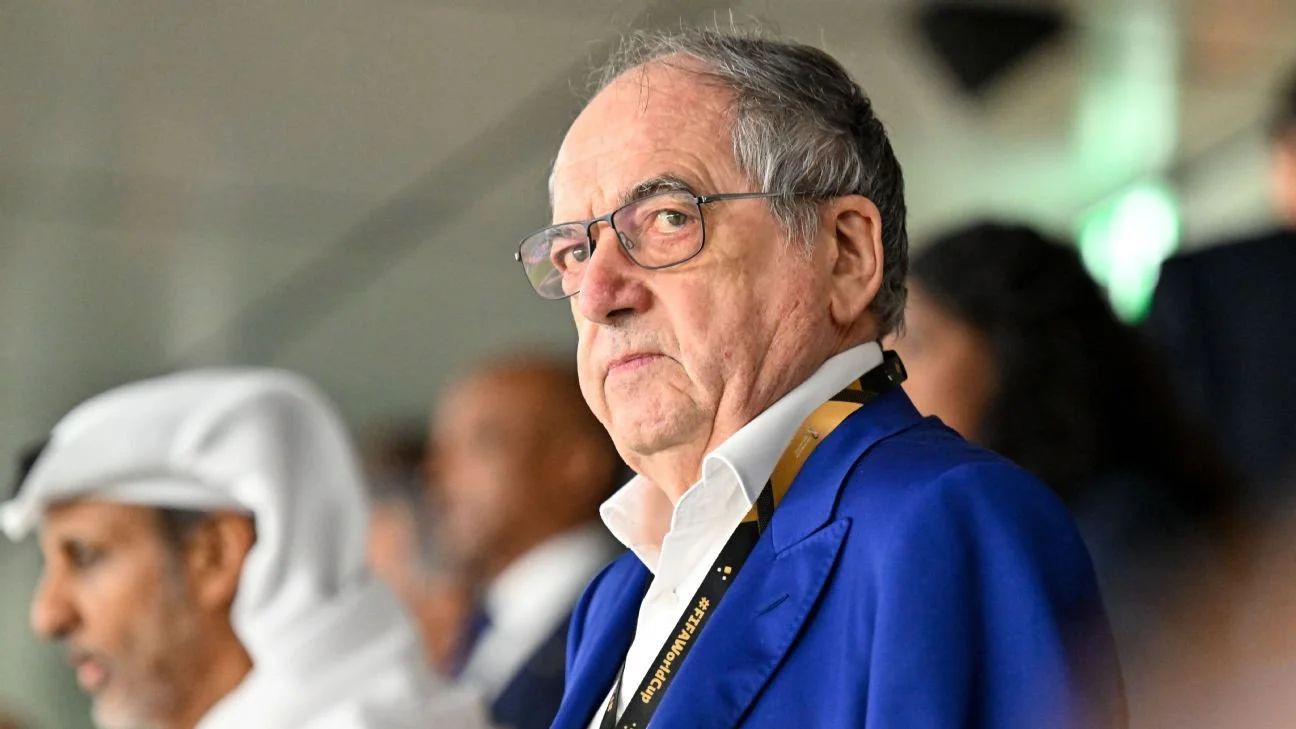 Le Graët had been removed from his position on January 11, days after making an unflattering statement about former French player and manager Zinedine Zidane. After this incident, he found himself involved in a case of sexual abuse, which has caused him to lose all support from the French National Team.
After an urgent review by the Ministry of Sports over accusations of sexual misconduct, Le Graët announced his resignation. However, the 81-year-old refutes the allegations and will also file a defamation complaint against Sports Minister Amélie Oudéa-Castéra, whom they accuse of "manipulating information," according to French media outlet Le Monde.
Questions Over Leadership
Leading the FFF during one of its best runs, the former mayor has come under fire recently for igniting controversy. In January, for example, he lit up soccer fans with an attack on Zidane during an interview with the French radio station RMC.
After France lost to Argentina in the World Cup final, Zidane's name surfaced as a potential successor to manager Didier Deschamps. However, when RMC asked Le Graët if he had spoken to Zidane, he slammed the star and said that he wouldn't bother answering the phone should he call. In doing so, Le Graët publicly shamed someone who had become a popular figure in French soccer.
Prior to that, the FFF boss was already receiving unwanted attention over accusations about his conduct at the organization, including his attitude toward women. This began after French soccer magazine So Foot published excerpts of sexual messages he allegedly sent to female FFF members last September.
The article also cited FFF insiders' concerns over his "disastrous" management of the organization. Like with the Ministry of Sports, Le Graët has refuted the information and is now suing the magazine for defamation.
However, there is reportedly other evidence to support the claims. Sonia Souid, who represents several French female players, accused him of inappropriate behavior, which has led to an investigation by the prosecutor's office in Paris. The Ministry of Sports, in its own investigation, received an affidavit from FFF executive Florence Hardouin that she suffered sexual harassment by her former boss, as well.
Le Graët's tenure at the head of the FFF includes a 2018 World Cup win and a Nations League victory in 2021. Philippe Diallo, who has been acting as president since Le Graët's departure, will take over the position until the next elections are held.
FIFA Doesn't Mind
The public bashing of French stars and allegations of sexual harassment doesn't seem to faze FIFA. Le Graët will become the soccer organization's delegate at its office in Paris.
FIFA President Gianni Infantino appointed him in January of last year, before much of the controversy surfaced. So far, there has been no word regarding whether the organization might rescind the offer.
Among the functions of the Paris office are to coordinate with FIFA member associations and provide the strategic basis for soccer development activities through the FIFA Forward Programme. However, that's going to be tougher this year.
French soccer is in turmoil, not only because of Le Graët. Women's team head coach Corinne Diacre and others in the FFF organization are causing trouble, as well.
The FIFA Women's World Cup is coming later this year, and several French players are backing out. Wendie Renard, Marie-Antoinette Katoto and Kadidiatou Diani have already announced they won't play, and others are expected to follow suit.
This is going to seriously alter sportsbooks' odds, with France currently at +750 to win on DraftKings. That's good enough for fifth place, but far from the +275 Team USA is getting. Losing players like Renard, with 14-time French Division 1 titles, is going to change the lines and push France further down on the list.
The post France's Soccer Boss Out Over Sexual Harassment Claims Ahead of Women's World Cup appeared first on Casino.org.