Former Las Vegas Sands President and Chief Operating Officer George Markantonis has been appointed to the Nevada Gaming Commission (NGC) by Gov. Joe Lombardo (R). Markantonis replaces Commissioner Steve Cohen, a Las Vegas attorney who opted not to seek reelection to the state's top gaming regulatory panel.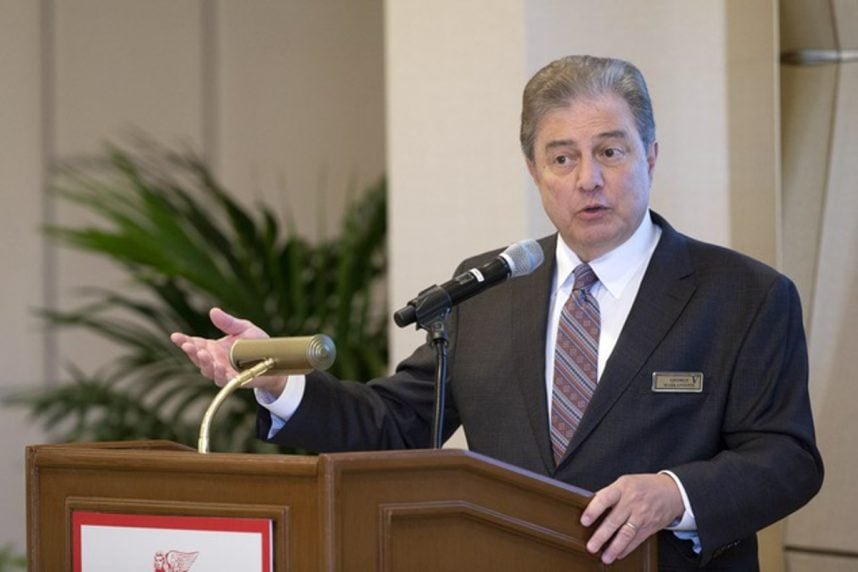 Markantonis is a career hotelier who was born in South Africa and has led luxury resorts and hospitality firms around the world. His most recent role was at Sands, the former owner and operator of The Venetian and Palazzo casino resorts on the Strip, as well as the former Sands Expo.
Markantonis joined Sands in 2015 and led the company's Nevada operations along with the company's late owner Sheldon Adelson until he died in 2021. Just two months after the founder's passing, Sands officials — at the direction of Adelson's successor, CEO Rob Goldstein — opted to sell The Venetian, Palazzo, and Sands Expo to New York private equity firm Apollo Global Management and casino landlord Vici Properties for $6.25 billion.
The new ownership group brought on its own handpicked executive to oversee the operations of the two integrated resorts. Patrick Nichols became CEO of The Venetian and Palazzo in August of last year, with Markantonis transitioning to an advisory role.
Commission Capacity
The Nevada Gaming Commission, created through the state's legalization of casino gambling in 1959, is a five-person agency that oversees all gambling in the state.
The Commission's subordinate, the Nevada Gaming Control Board (NGCB), directly regulates licensed gaming establishments. The NGCB additionally makes regulatory recommendations to the NGC as warranted. NGC commissioners work on a part-time basis, while NGCB members are in full-time positions.
Markantonis, who before joining Sands worked at Westin Hotels & Resorts for 17 years and then at Caesars Palace in Las Vegas as its vice president of hotel operations, finds the regulatory role attractive and believes his expertise will provide value to the agency.
I'm honored to serve on the Nevada Gaming Commission, and I'm grateful to Governor Lombardo for entrusting me with this role," said Markantonis. "I look forward to utilizing my industry experiences to serve the commission in its work protecting the integrity of Nevada's gaming industry and the interests of all the Nevadans who rely on its ongoing success for their livelihoods."
Markantonis is only the second gaming industry executive to be appointed to the Nevada Gaming Commission.
"George is an experienced gaming executive with international and multijurisdictional experience, and I appreciate his willingness to serve our state," Lombardo commented. "I know that George's proven leadership, outstanding character, and decades of experience will be a tremendous asset to the Nevada Gaming Commission."
Gaming Appointments
Markantonis is the third state gaming regulator to be appointed by Lombardo. In January, the new governor named former state Treasurer and Lt. Gov. Brian Krolicki to the NGC after former Commissioner Ben Kieckhefer agreed to resign from the commission to serve as Lombardo's chief of staff.
Also in January, Lombardo named Kirk Hendrick to the NGCB to replace outgoing board member J. Brin Gibson. Hendrick is an attorney by trade. Gibson resigned to pursue professional opportunities outside of public service.
The post Former Sands Exec George Markantonis Named to Nevada Gaming Commission appeared first on Casino.org.