Churchill Downs Incorporated and FanDuel announced Thursday a multi-year deal that will allow, among other things, sports bettors to bet on horse races at Churchill Downs' tracks using FanDuel's app.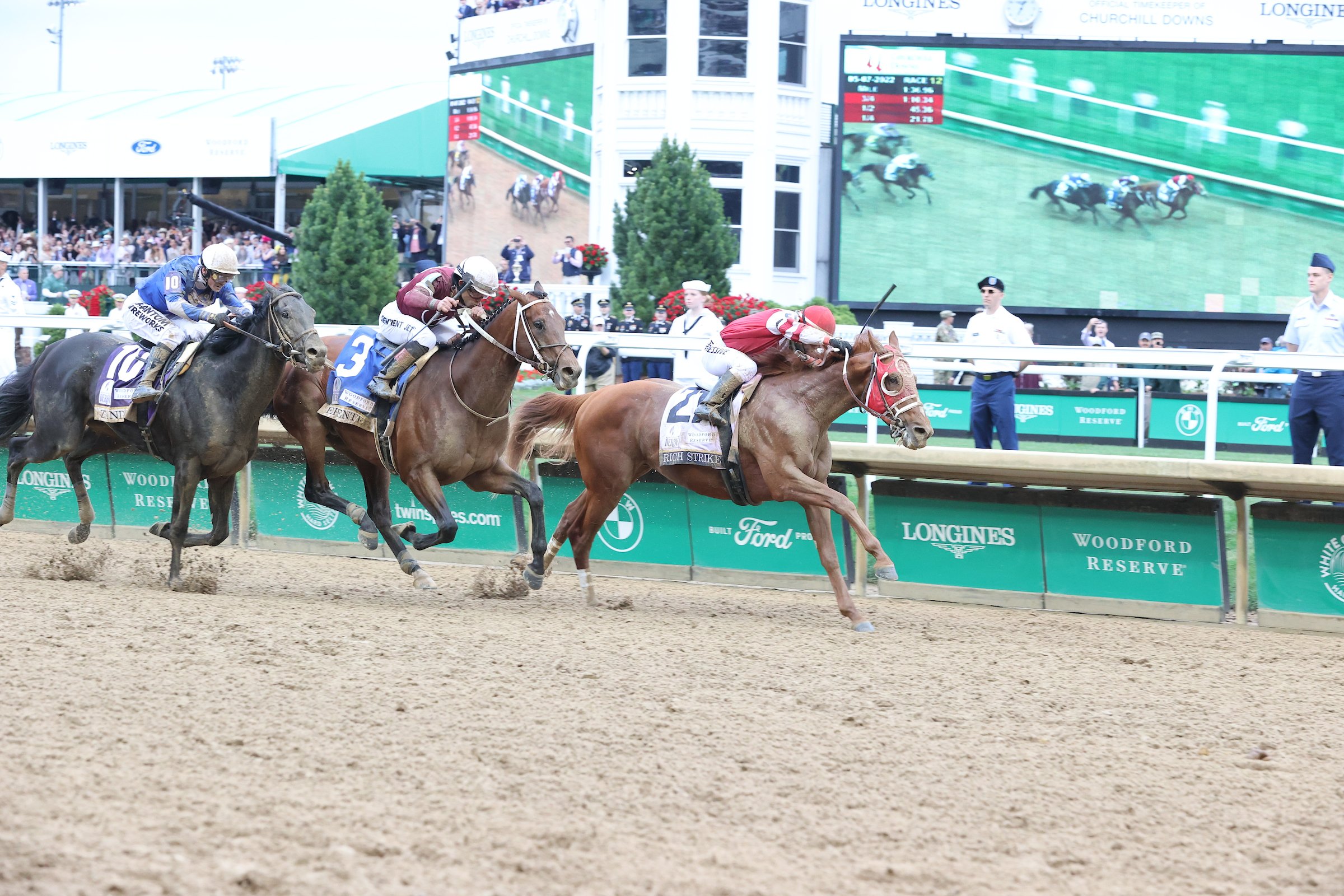 The deal brings together two of the biggest names in their segments in gaming. FanDuel is considered one of the largest, if not the largest, online sports betting operators in the US, while Churchill Downs is one of the highest-profile names in horse racing. The Kentucky Derby, traditionally held on the first Saturday in May at the company's namesake track, is annually one of the biggest sporting events in the country.
Through the deal, FanDuel has "non-exclusive" rights to be a sports betting sponsor for the Kentucky Derby. In addition, Churchill Downs will make the recently launched FanDuel TV the sole television broadcaster of its thoroughbred racing content, excluding Derby Week races.
FanDuel CEO Amy Howe said her company is eager to introduce horse racing to a new audience.
With the launch of FanDuel TV last week and the upcoming integration of premier racing content into our market-leading sportsbook, we believe this is an inflection point in our ability to offer our customers a seamless wagering experience with a single wallet," Howe said. "We are especially pleased that we will be able to offer wagering on the most exciting two minutes in sports, the Kentucky Derby."
Both the sports betting sponsorship and the racing broadcast segments of the deal start next year, with the broadcasting rights going to FanDuel once Churchill's current deal ends.
Churchill Downs Seeking 'New Fans'
FanDuel is the first sports betting operator to partner with the Louisville-based gaming company since Churchill Downs executives unveiled a new strategy last month to bring pari-mutuel wagering on horse racing to sportsbooks.
"We are confident that FanDuel's market approach teamed with our expertise and technology will seamlessly deliver horse racing content and pari-mutuel wagering solutions to a significant number of new fans," Churchill Downs Incorporated CEO Bill Carstanjen said.
The Kentucky Derby is the most-wagered race in US racing. This year's race generated a handle of $179 million, and the 14-race card on Derby Day drew more than $273 million. Both figures were records. Those wagers were made at Churchill Downs, other tracks, and off-track betting parlors, and through online advance-deposit wagering (ADW) platforms where available in the US.
Starting in January, United Tote, a Churchill Downs subsidiary that processes pari-mutuel wagers, will handle pari-mutuel wagering for FanDuel's sportsbook and ADW platforms. FanDuel will pay an undisclosed fee for that.
Last month, Churchill Downs announced that the New York Racing Association (NYRA), which operates Aqueduct Racetrack, Belmont Park, and Saratoga Race Course, would buy a 49% stake in United Tote. That deal is expected to close by the end of this year.
Through the United Tote deal, Churchill Downs and NYRA, two of the biggest operators in racing, said they plan to develop a pari-mutuel product that could be seamlessly integrated onto sports betting platforms.
Bringing Racing and Sports Betting Together
The deal between FanDuel and Churchill comes as there's increasing interest in bringing horse racing into the larger US sports betting umbrella.
For years, horse racing was the only sport most in the US could wager on legally in their state, and that's been through pari-mutuel pools, where odds on entries change as more money is bet.
Just how big is the difference between horse racing and sports betting? According to the Jockey Club, $12.2 billion was wagered in the US on racing in 2021. In New Jersey alone, the handle on football, basketball, baseball, hockey, and all other sports not named horse racing was $10.9 billion.
That would seem to indicate a potentially untapped market for racetracks.
Earlier this year, New Jersey's Monmouth Park unveiled a fixed-odds racing product through a partnership with Australian-based BetMakers Technology Group. Meanwhile, Sports Information Services (SIS) is also looking to introduce a fixed-odds racing product in the US.
With Churchill and NYRA's United Tote partnership, there's now a third option that seeks to increase awareness of racing to the larger sports betting audience.
The post FanDuel-Churchill Downs Deal Will Add Kentucky Derby, Other Races to Sports Betting App appeared first on Casino.org.