It's peeling back today, joining the broader market to the downside, but DraftKings (NASDAQ: DKNG) is on a scintillating run to start 2023.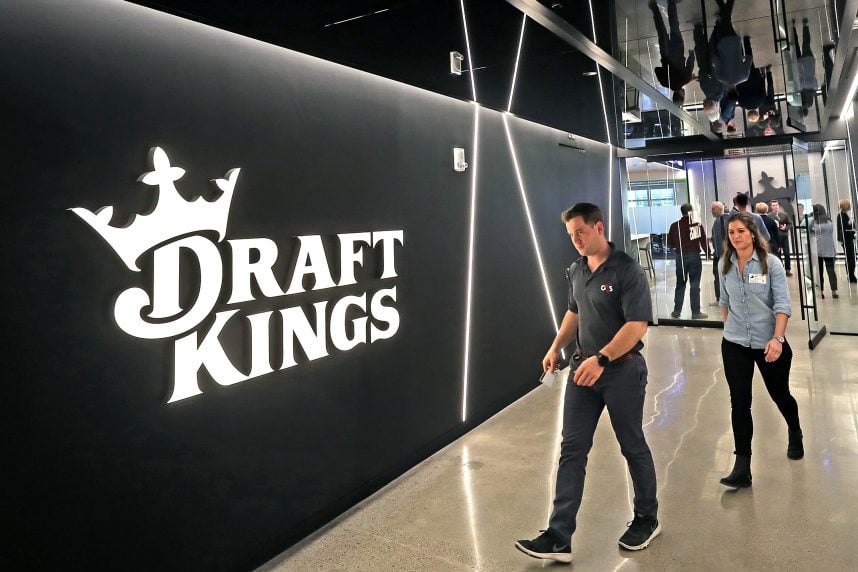 A 10.10% gain over the past week has shares of the gaming equity higher by 88.30% year to date. Even with that mammoth gain, tailwinds remain, but the valuation is stretched. That's the call from Bank of America analyst Shaun Kelley who highlighted DraftKings in a note to clients on Monday.
We calculate DKNG's Q1 revenue slightly outpaced the US market at +11% quarter-over-quarter on market share gains, helped by strength in new states (Ohio and Massachusetts)," wrote Kelley. "However, our net gaming revenue (NGR) estimate is down 15% quarter-over-quarter due to promotions, new state launches, and daily fantasy sports (DFS) seasonality. We believe higher hold, improving product mix, and shorter payback periods for new customers are all tailwinds for DKNG."
The Boston-based company delivers first-quarter results on May 4.
DraftKings Earnings Outlook
DraftKings previously provided financial guidance for 2023, and some analysts believe the company could break even on the basis of earnings before interest, taxes, depreciation, and amortization (EBITDA) this year while generating positive earnings per share (EPS) at some point in 2024.
Looking toward the upcoming first-quarter report, Wall Street expects DraftKings to post an EPS loss of 84 cents on the basis of generally accepted accounting principles (GAAP) while notching revenue of $689.42 million. Over the past 90 days, two analysts boosted EPS forecasts on the gaming company while nine downwardly revised estimates.
While the sportsbook operator has yet to post a profitable quarter, it has established a precedent for beating topline estimates. Analysts estimate DraftKings' revenue will grow an average of 22% annually through 2026.
The gaming company's previously revealed guidance called for 2023 sales of $2.85 billion to $3.05 billion and an EBITDA loss of $350 million to $450 million. An obvious catalyst for the stock would be for the operator to raise full-year revenue guidance while reducing its loss forecast following the first-quarter financial report.
DraftKings Stock Not Cheap
As is often the case with emerging growth stocks following scorching runs to the upside, valuations look a little less appealing. Bank of America's Kelley noted that's the case today with DraftKings.
Revisiting valuation, DKNG trades at 12.9x stabilized 2025 EBITDA (using 20% margins and our estimated 2025 revenue), which is in-line with actual EBITDA multiples for Flutter and high growth technology stocks," added the analyst. "While we think DKNG's execution has turned and online gaming has higher revenue growth vs. high tech comps, this valuation already feels like it factors in substantial execution and significant upside to consensus."
Flutter is the parent company of FanDuel, the largest online sportsbook operator in the US as measured by market share. Kelley noted DraftKings' market share likely increased by 0.15% to 26.6% in the first three months of this year.
The post DraftKings Stock Has Tailwinds, but Valuation Stretched Says Analyst appeared first on Casino.org.