Women's chess champion and professional poker player Jennifer Shahade has claimed she was sexually assaulted by Grandmaster Alejandro Ramirez.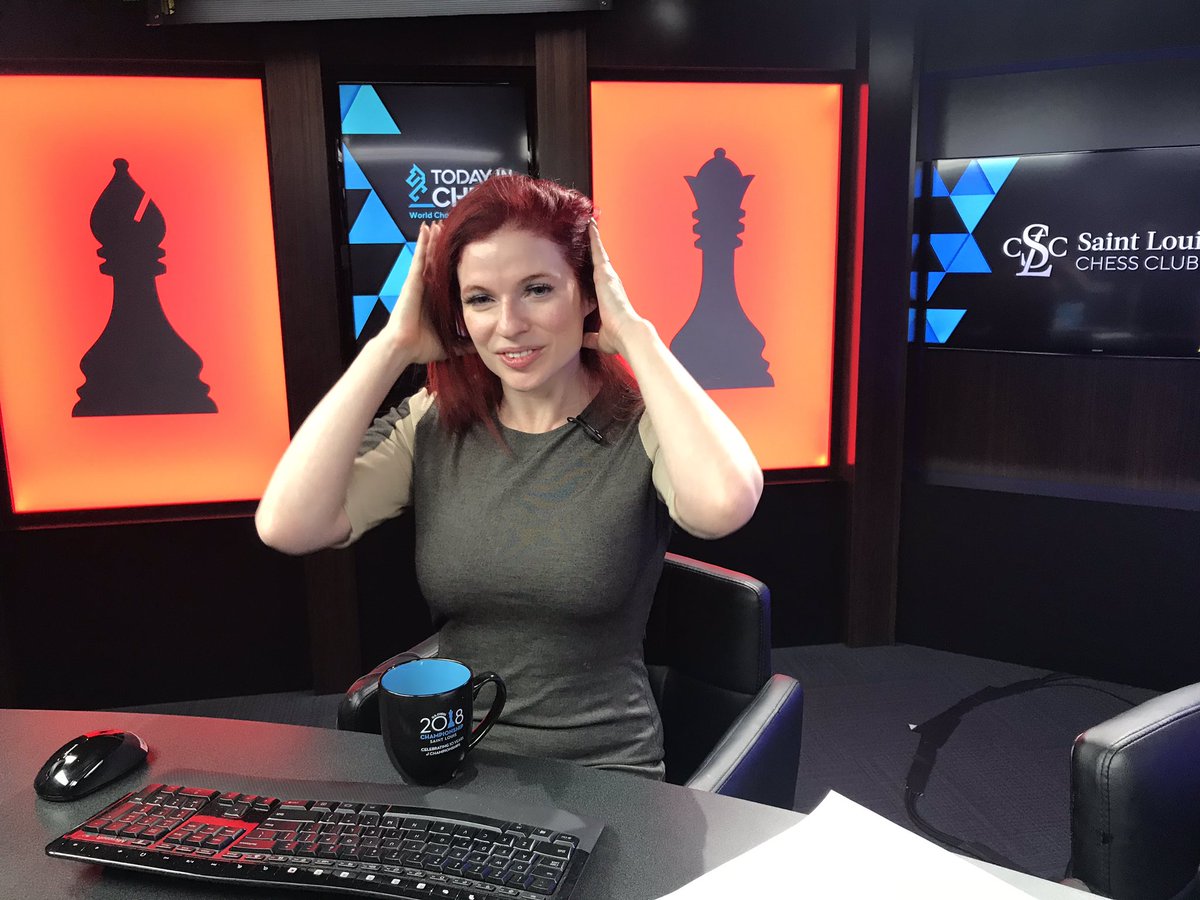 Shahade, 42, tweeted Wednesday that she had chosen to speak out against Ramirez, 36, after learning of alleged sexual misconduct against multiple other women, including a minor. Later, she wrote that four additional women had approached her about alleged misconduct by Ramirez after seeing her original tweet.
Shahade said that Ramirez, who is the team coach of Saint Louis University's chess team, assaulted her twice a decade ago.
'Underage Temptress'
"I'd moved on until the past couple years, when multiple women, independent of each other and with no knowledge of my own experience, approached me with their own stories of alleged abuse," she wrote in her tweet.
These accounts were from much younger alleged victims. I saw alarming evidence, including texts that admitted abuse of a minor while he was coaching her, as well as a text to an alleged victim about being an underage 'temptress,'" she added.
Shahade said she formally reported Ramirez to US Chess and the Saint Louis Chess Club in the fall of 2022. Both are pursuing investigations.
Shahade is a two-time US Women's Champion and has the FIDE title of Woman Grandmaster. As a poker player, notable wins include the first TonyBet Open Face Chinese Poker Live World Championship High Roller Event, which saw her take home €100,000. She is a former brand ambassador for PokerStars and is the host of award-winning poker podcast, The Grid.
Young Grandmaster
Costa-Rican American Ramirez became a Grandmaster at the age of just 15, the first Central American to achieve the title. In November 2022, he tied for first place at the 2022 US Masters.
As Saint Louis University coach, he has led the team to numerous titles, including the 2021 FIDE World University Cup Rapid Championship and the 2022 Collegiate Chess National Championship.
"Although I cannot comment on the specifics of Ms. Shahade's assertions due to pending investigations by the US Chess Federation and the St. Louis Chess Club, I understand the concern raised by the allegations levied against me," Ramirez told Chess.com. "I am fully cooperating with both inquiries and look forward to the opportunity to respond to these charges and share my side of the story."
The US Chess Federation said it was aware of "serious allegations about a member of the chess community," adding that it was "committed to due process and for dealing with sensitive matters in a respectful and confidential manner."
The post Chess, Poker Player Jennifer Shahade Accuses Grandmaster of Sex Abuse appeared first on Casino.org.