Casino operators in Australia can't catch a break, but it's because they assumed they didn't have to play by the rules. They've learned the hard way that this isn't true, and Crown Resorts is going to have to give up more money to Victoria after receiving a new fine.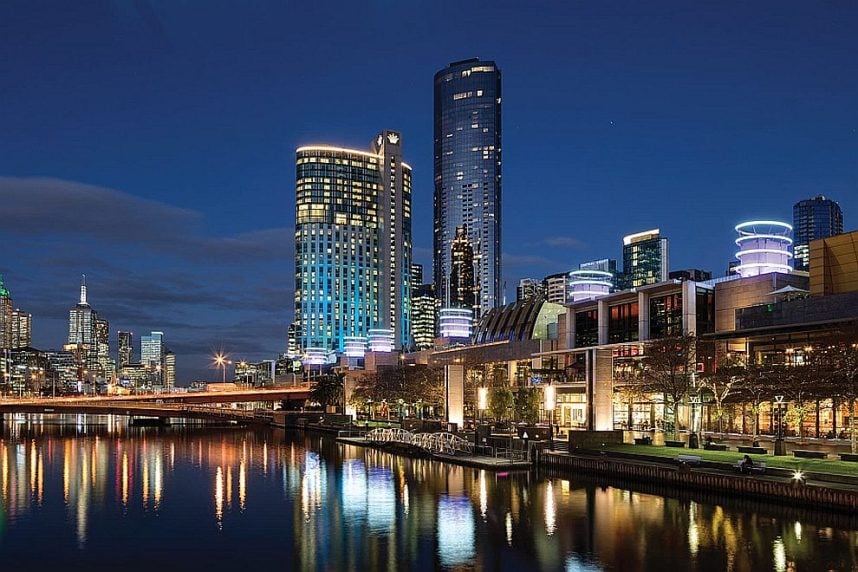 Crown, once considered to be "too big to fail," has already run into trouble in Victoria, New South Wales (NSW) and elsewhere. Government-led inquiries in various states determined that it had misrepresented its activity and lied for years about its ethics.
Those inquiries have led to one fine after another. Victoria has already issued several fines for violating anti-money-laundering and responsible gambling policies, but it isn't done yet. The latest is an AUD30-million (US$19.86 million) for illegally cashing customers' checks.
Thorns Continue to Hurt Crown
Crown's antics, which took place for years, are like a constant thorn in the company's side. State gaming regulators, as well as the Australian Transaction Reports and Analysis Centre, continue to uncover new surprises.
The Victorian Gambling and Casino Control Commission (VGCCC), the dedicated gaming regulator that took over for the Victorian Commission for Gambling and Liquor Regulation, discovered that the Crown Melbourne casino had a check-cashing policy that broke several rules. The casino allowed customers to make checks out to themselves, not the property, and would cash them before verifying that they would clear.
As a result, Crown, which recently suffered an alleged ransomware attack, was in violation of two standing policies, but the practice also broke another rule. Casinos in Australia, for the most part, can't accept checks for gambling purposes and Crown would have known this.
The new fine comes as Victoria continues to sift through all of the data it accumulated during its inquiry. Its hands are full, and the regulator has now hit Crown Melbourne with AUD230 million (US$152 million) in fines in the past year.
Disregard For the Law
The VGCCC isn't holding back in its strikes against Crown, but the operator's track record of deception led it down this path. The regulator determined that the casino allowed certain customers to present irregular checks for about seven years, illegally handing over AUD1.5 billion (US$993.15 million) in cash.
The figure could be much higher, though. That's because, according to the VGCCC, Crown Melbourne didn't do a good job of keeping records about the transactions. As such, the regulator is almost certain that criminal gangs regularly laundered money through the casino.
Since the casino saga in Australia, which also included Star Entertainment and other operators, began, there has been an emphatic shift in the country's approach to gambling. This had already begun years before, although the scandal turned a smoldering fire into an inferno.
All states with casinos are rewriting their gambling regulations and allocating more resources to regulators. It has also had an impact on other gambling properties, with bars and clubs hosting slot machines forced to cut back. Before the dust settles, more restrictions and cuts are going to arrive.
The post Casino Operator Crown Resorts Hit With Another Fine in Victoria, Australia appeared first on Casino.org.