The Elko County SWAT team discharged tear gas and pepper spray to force the surrender of a possibly armed man hidden in an attic at an Elko, Nev. casino hotel last week.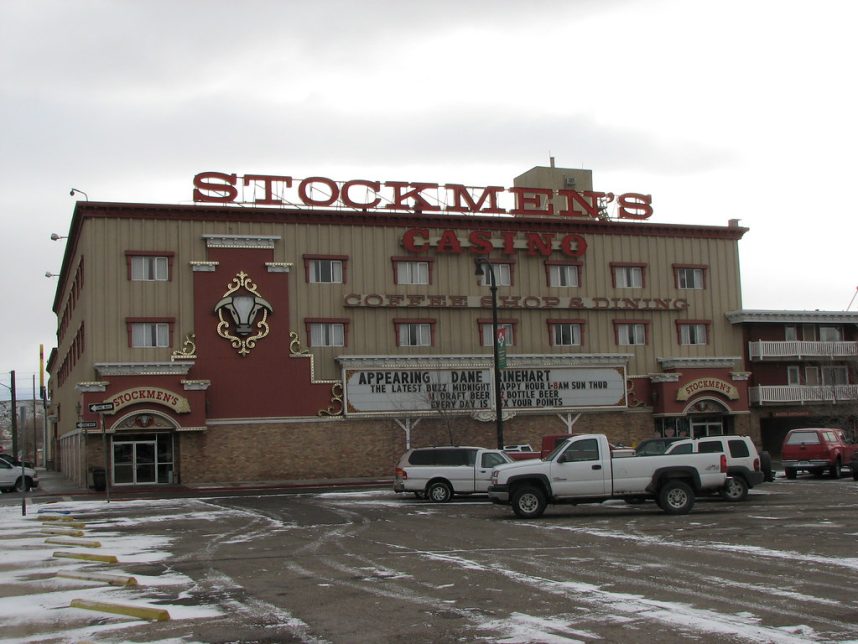 The unnamed suspect eventually gave himself up to Elko County police officers. The confrontation lasted between four and five hours last Monday at Stockmen's Casino and Ramada Hotel.
A day before the standoff, the suspect's unnamed girlfriend, a South Lake Tahoe woman, was arrested for possession of a gun by a prohibited person, the Elko Daily Free Press reported. He was accompanying her in Elko.
The casino's management had asked police to remove the man from the hotel but when an officer knocked on a hotel room door, no one responded. The suspect had left the room and used a patio to enter another room at the hotel, the report said. It was later determined he climbed into a crawl space in a third-floor attic at the hotel. There were also concerns he had two firearms with him.
His girlfriend claimed her boyfriend had both a 9 mm handgun and a short-barreled shotgun.
Police officers ordered hotel guests on two floors to temporarily leave their rooms before the suspect was eventually apprehended. Casino players and workers didn't have to evacuate the gaming floor.
Authorities revealed the suspect resides in Reno, Nev., located 288 miles west of Elko. He was charged with resisting an officer.
More details on the incident weren't immediately available.
Ex-Flint Police Chief Avoids Prison
The former police chief of Flint, Mich., won't be spending more time in prison or jail for gambling-related charges.
William Bradford Barksdale, 70, who faced up to five years behind bars, was sentenced on April 14 to just one day in jail. Barksdale won't be forced into a jail cell, however, because the judge credited time he already spent in jail, according to Michigan TV station WJRT.
Barksdale ran an illegal gaming operation with two Michigan men at the former West Point Arcade in Flint. He initially was charged with gambling activities-felony, using a computer to commit a crime, and possession of a short-barreled shotgun.
Barksdale could have faced up to 25 years in prison if found guilty on each of three charges, according to a statement from Michigan Attorney General Dana Nessel. Recently, Barksdale pleaded no contest to gambling and reckless use of a firearm.
Another operator of the gambling operation, Adam Crossnoe of Grand Blanc, pleaded guilty in 2021 to illegal gambling. He was placed on probation for two years. The third operator, Alvin Crossnoe of Burton, pleaded guilty to illegal gambling and was placed on probation for one year.
Oregon Casino Evacuated After Smoke
Visitors at Oregon's Three Rivers Casino Coos Bay were ordered to leave the property at about 1:30 p.m. on Saturday after workers noticed smoke in the building. Employees had smelled the smoke and alerted the Coos Bay Fire Department.
Smoke and another odor were later detected by firefighters on the casino floor and in nearby offices. The cause was soon determined to be a damaged HVAC device on the casino's roof, according to Oregon TV station KPIC.
Casino patrons were allowed to return to the gaming floor later that afternoon.
An HVAC firm worked on repairing the unit over the weekend.
The post Casino Crime Roundup: Stockmen's Casino Hotel Standoff Leads SWAT Team to Use Tear Gas appeared first on Casino.org.