Caesars Virginia in Danville became the third commercial casino in the state's history to receive a gaming license. That came after the Virginia Lottery Board this week signed off on the development's temporary gaming venue.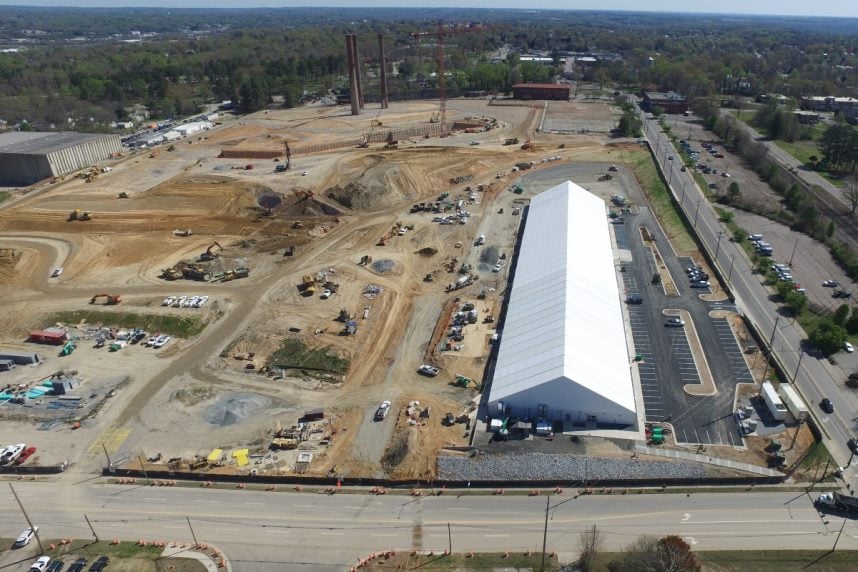 The Virginia Lottery Board is tasked with handling licensing matters for the state's newly liberalized commercial casino industry. The lottery agency conducts suitability checks before issuing gaming licenses, and observes and tests gaming operations for regulatory compliance before a licensed casino is allowed to open to the public.
Hard Rock Bristol received the first gaming license in Virginia a year ago this month. Rivers Casino Portsmouth was second when its permanent property opened in January.
Caesars Virginia became the third gaming license recipient after the company on Wednesday was deemed suitable to conduct casino games in the commonwealth. The Virginia Lottery Board issued the company, formally Caesars Virginia, LLC, a gaming permit to run a temporary casino on the grounds where its permanent Caesars Virginia casino and resort will open late next year.
Virginia's commercial gaming law passed in 2020 allowed five cities, Norfolk, Portsmouth, Danville, Bristol, and Richmond, to consider casino resorts. Voters in all but Richmond subsequently approved casino projects.
Background Check Checks Out
Caesars Virginia, LLC, is a joint entity led by Las Vegas-based Caesars Entertainment. The syndicate additionally includes the Eastern Band of Cherokee Indians (EBCI) and the Wright family, a prominent local family.
For months, the lottery's gaming compliance department and legal team have conducted background investigations and examined every detail of this application," said Virginia Lottery Executive Director Kelly T. Gee. "Those investigations included not just Caesars, but all vendors and key employees."
In the wake of the licensing news, Caesars Virginia announced it will open its temporary casino next month on May 15. Caesars Virginia General Manager Chris Albrecht said the community played a critical role in reaching this point.
"We've received an incredible outpouring of support and cooperation to get us to this day, especially from the Danville community and the surrounding areas," said Albrecht.
Virginia's casino law allows approved casino projects to apply for temporary casino privileges during the construction of their full resorts. A caveat, however, is that the temporary casinos be located at the same mailing address that will be used by the permanent casino. To satisfy that requirement, Caesars Virginia has constructed a large tent on the resort construction site.
Caesars Virginia is being built on the former grounds of the Dan River Mills campus, a historic plant that served as the economic heartbeat of the Danville region for decades. The mill produced apparel fabrics and bedding products like sheets and comforters.
Temporary Casino Details
Caesars Virginia's temporary casino will officially be known as the "Danville Casino."
The 40,000-square-foot Danville Casino will open next month with 740 slot machines, 25 table games, and 28 electronic table games. Eight Caesars Sportsbook self-service kiosks will also be on the casino floor.
A quick-serve eatery called Three Stacks, an homage to the Dan River Mills "Three Sisters" smokestacks that remain standing and that will play a pivotal role in the overall design of the permanent casino, will offer food and drinks around the clock. About 400 jobs have been filled to operate the temporary casino.
The permanent Caesars Virginia will include a 500-room hotel and a casino floor with more than 1,300 slots, 85 table games, 24 electronic tables, a World Series of Poker room, and a Caesars Sportsbook. The resort will additionally feature 40,000 square feet of customizable convention space, numerous restaurants and bars, and a 2,500-seat concert venue.
The post Caesars Virginia Announces Opening Date for Temporary Casino in Danville appeared first on Casino.org.