Shares of Caesars Entertainment (NASDAQ: CZR) are off nearly 17% over the past 90 days, but at least one analyst says that could be a chance for investors to get involved with the stock.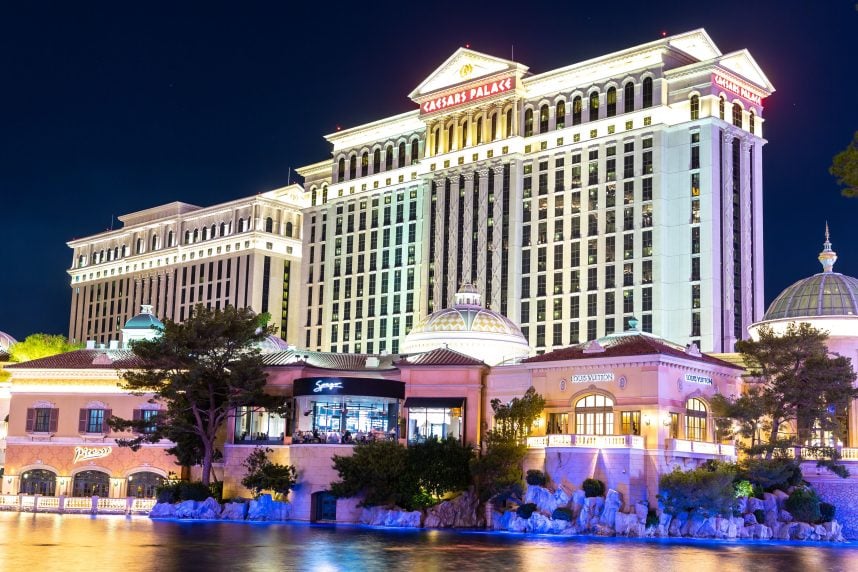 In a note to clients on Tuesday, B. Riley analyst David Bain said the recent decline by the Horseshoe operator is "unwarranted" and represents a buying opportunity. He reiterated a "buy" rating on the stock with a price target of $111, implying Caesars can more than double from its current levels of around $42.50.
Despite strong 1Q23E execution and forward setup across divisions, in our view, CZR's stock price declined ~16% from 2/1 to 4/24 versus the combined Las Vegas and regional peer average decline of 4%, online business-to-consumer average gain of 8% and S&P at +1%," wrote Bain.
Caesars is the second-largest operator on the Las Vegas Strip, which has largely been resilient in the face of macroeconomic headwinds. The company also has an extensive regional casino portfolio. Bain believes that side of the operator's business will post inline first-quarter results when allotting for bad weather that weighed on visitation to gaming venues in the Reno/Lake Tahoe market.
Caesars Stock Macroeconomic Correlation
As Bain notes, Caesars stock has been levered to market participants' macroeconomic concerns due to the operator's massive, though declining, debt burden. Said another way, in an era of high interest rates, highly indebted companies fall out of favor with investors.
"We believe CZR's stock is overly tied to macro sentiment given gross debt perception. Notably, calculated cash interest coverage is 3.2x and rent coverage is 3.1x. Traditional net leverage (which we believe is the fair leverage metric given 3+ rent coverage) should end CY23E at 4.1x, nearly two turns below FY22 due to transformative Y/Y FCF generation," observed the analyst.
At the end of last year, the casino giant had long-term debt of $12.69 billion. This year, the operator is aiming to at least mirror 2022's $1.2 billion in reduced debt. Caesars reports first-quarter results on May 2 and that update will include mention of the company's outstanding liabilities.
Bain lifted his adjusted earnings before interest, taxes, depreciation, amortization, and restructuring or rent costs (EBITDAR) forecast on Caesars to $955 million from $939 million while his Strip EBITDAR estimate goes to $527 million from $495 million for the January through March period.
iGaming Could Be Catalyst for Caesars
Caesars Digital, which includes Caesars Sportsbook, recently reported significantly lower quarterly losses and could be on pace to reach profitability at some point this year.
"We continue to believe the CY23E North America profitability inflection for CZR and certain B2C operators is healthy and should improve online gaming investor sentiment/valuations," added Bain.
Alone, those are credible catalysts for the stock, but Bain sees more on the horizon. That includes Caesars rolling out a new internet casino app in the third quarter — something the analyst says isn't fully appreciated by investors at this point. That app will be a standalone offering in the states that permit online casinos and could help the operator gain market share in those jurisdictions.
The post Caesars Stock Slump, 'Unwarranted' Shares Can More than Double, Says Analyst appeared first on Casino.org.